Dual Tue 11 December 2018
15 tips for long trips
1 Give yourself time: time is not only the most important "thing" you will take with you, but it will also determine the amount of experience you will make. Besides mileage, time also affects your mental attitude in front of unexpected events, new encounters and program changes. One piece of advice I can give you if you are planning a 6-month trip is to prepare it as if you had to do it in 4, leaving the remaining two as an extra set of days to be "spread" as you like. If you prepared the same trip without allowing weeks or even months for unexpected events, it could be very difficult and stressful to meet your schedule; even a simple flat tire on the wrong day in the wrong place can determine days of delay, not to mention possible problems caused by documents, borders or sickness.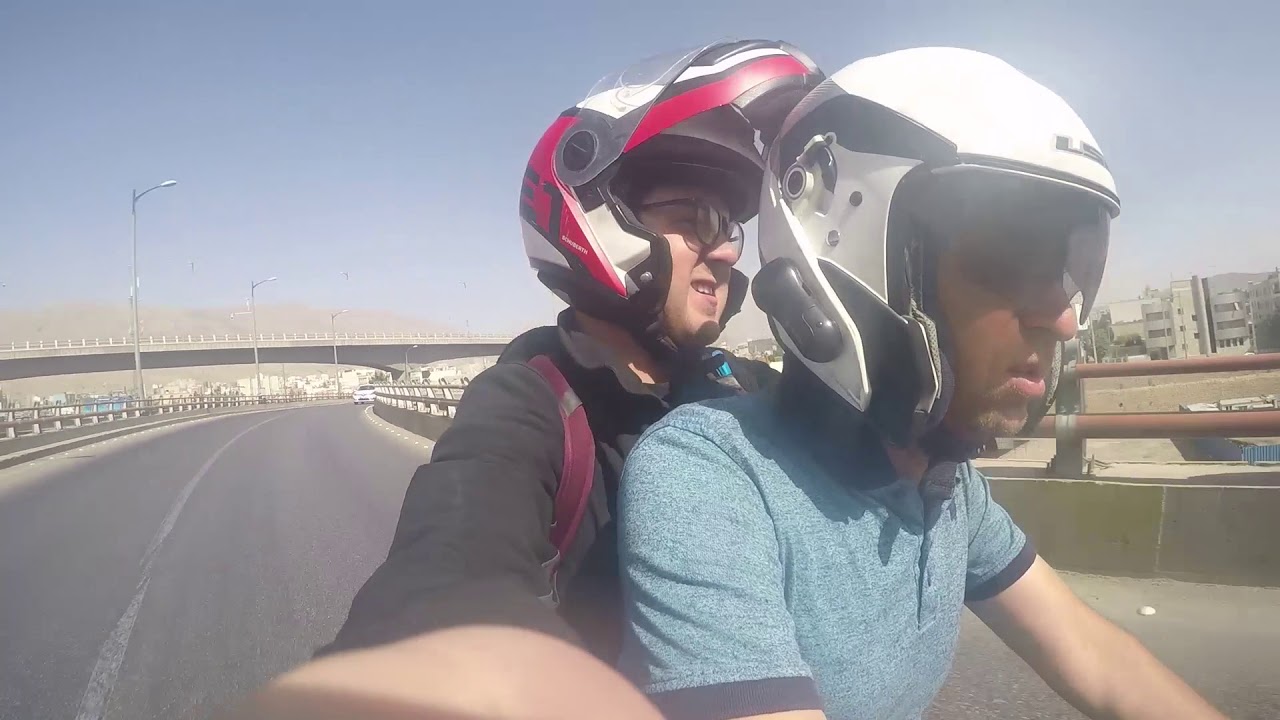 2 Prepare your mind and body before you prepare your bike: people usually think that most of your time when planning a trip around the world or a long journey, should be devoted to choosing and preparing your means of transport. It's surely good and advisable to have a well prepared and fine-tuned bike to face a journey that could take you to the borders of civilization, but don't forget that 80% of the time the engine will only need gas to go on while, for 100% of the journey, you will need your physical and especially mental energy to continue to give it gas ... don't make the mistake of thinking that a glass of fresh gas will be enough for you too. On long stretches, your mind inside the helmet, will dance between fears, thoughts, memories, anxieties and joys; how you get off the bike, remove the helmet and metabolize all this information will affect how you are going to relate to people and with how much energy you will face the next day.
3 Go for it and don't give up: on long trips, away from home and often, if traveling solo, even from loved ones, it's easy to go from feeling invincible as a God to feeling lost, without energy and having no idea of what we are doing, judging and deciding it's the wrong way to go. This is why it's a good thing to prepare mentally even for these situations, to try to keep the morale always high setting daily goals, small tasks to be reached day by day. On bad days, I usually wash the bike or treat myself to a good lunch and, if neither is possible, I turn on the camera and talk to myself.
4 Prepare and choose your bike based on your unique style: THE motorcycle doesn't exist, and there will never be enough bikes to satisfy all the wannabe travelers. We will therefore have to carefully choose the one that suits our style regardless of what other more expert travelers choose, because they certainly have different styles from ours. Moreover, remember that in this type of trip, the bike is only a means of travel (love, puppy and sweetheart in private), and what doesn't concern the latter (in my opinion more than the remaining 70%), will be all up to you travelers.
5 Get inspired: few people are self-made, even more so travel-wise, whether on foot, by bike, by air or any other way, most of us took inspiration from someone who already went through it. My mentor is Gionata Nencini, who opened my eyes and mind to something that I otherwise would've never known, or perhaps would have discovered "too late". Read, inquire and let yourself be turned upside down, there is nothing wrong with getting inspired and taking advantage of somebody else's experiences especially someone who you think is an interesting person and akin to yourself.
6 Keep an open mind: when traveling it's easy to keep to oneself, to close one's mind for a period of time that can be a day or even months, and there is no need for me to tell you how this is a "Killer of experiences". In Asian and Middle-Eastern countries, as in many others, you will be faced with realities very different from yours, where women have another value, where life is worth a few cents or where religion rules. Do not judge too fast, and if you start thinking "it's too much for me, I can't do it" don't lock yourself up behind preconceptions and prejudices, passing by and closing your eyes; I assure you that if you work up a bit of courage and try to understand how to fit into the culture, you will go back home with is known as "life experience". And don't forget that you have chosen it, no one has forced you, so it's always good to keep in mind the objectives and reasons that brought you to this point.
7 Make as few plans as possible: when I started travelling, I used to plan everything to the smallest detail, until I realized that this made me anxious and filled me with expectations that were often left unfulfilled. If you travel by tight and forced schedules, it will be very difficult to accept a flat, or a little malfunction, which instead will stress you out and cause waste of energy. My suggestion could be to plan the weekend stage at the beginning of the week, then to decide where we want to be in 7 days; in this way we will be more relaxed, and things will be easier to organize. You may be interested in this article of mine! Check it out now. (https://www.discoveryendual.com/eng/posts/view/100)
8 Learn some words in the local language: It's a good idea to learn a few basic words in the local language every time you visit a new country. This will make meeting the first locals even more enjoyable and fun, including jokes on wrong pronunciations or a few romantic sentences to joke around with, and will consequently give you a good impression of the country from the beginning while giving you the opportunity of being understood more easily. This is the list of sentences that I always try to learn: Yes, No, hello, sorry, thank you, how much does it cost?, where is ..., gas? Is the place safe? (to park the bike on the street).
9 Trust: trusting people and saying yes is often something that you will hardly regret. This concept conquered the basis of my travel philosophy after I visited Iran. Trusting people not only helps you break down your prejudices and preconceptions but will also give you unique experiences and anecdotes. A country that comes to mind is precisely Iran where you must trust people, otherwise you will return home with a much skimpier bag of experiences than what you would have had if you had let yourself go. Often, in Asia, many people will approach you and your bike with a seemingly dubious air, but 99% of the time they will just talk and offer hot tea and, more rarely, even a place for the night: trust me! The tea isn't poisoned, and the house is not a "SAW" style trap.
10 Eat local food: one of the best ways to get in touch with a new culture is to eat the typical food, your palate will thank you! For example, the first thing Bettinelli did as soon as he entered a new country was to drink the strongest and most typical alcoholic symbol of that nation.
11 Couch-surf: Couchsurfing, for those who don't know it, is an App that allows you to host travelers in your home and, consequently, also to be hosted in other people's homes. It's a really huge platform, that counts millions of people; you just need to create a profile and send a couch-request to potential hosts in the area you wish to visit. It's a very powerful travel weapon, and, for me, a very easy way to enter the heart of people's everyday culture and lifestyle. It's a facilitation that works on a really huge theme and purpose. I've been using it sine I first started travelling and I never had a negative experience, to the contrary. To live in close contact with locals is beautiful, sharing their everyday life, their food and their friends is something that makes you proud and happy of the experience you are doing. In Iran, for example, I only paid for 2 nights at a hostel out of 62 days of stay, the other nights I couch-surfed. Don't be afraid, trust and read the reviews before requesting or accepting a couch-request; but even here the rule is that "there is more good people around than bad".
12 Go slowly: it may sound like an advice a mother would give and, speaking of speed, definitely one to follow, but here I'm talking about daily mileage covered. Everyone travels in his own way, but I noticed a great increase in leisure and in the beauty of experiences and places visited when I decided not to travel more than 300 km a day, except for extreme necessity or in desert territory. Remember that the life and history of a country is very often made in small villages, far from the chaotic metropolis, where it's difficult to meet people and stories very different from our own.
13 Take back roads: this is certainly a good way to reduce daily mileage and get in touch with the hidden aspects of a country, both cultural- and landscape-wise. Avoid highways like the plague, unless you absolutely need to or in truly desert territory; besides being more stressful for your bike as well as yourself, it is easier to get distracted, bored and see nothing of what surrounds us on a highway.
14 Take pictures and don't be ashamed: photography is definitely a beautiful art if mixed with that of travel; it allows you to talk about and remember moments of a unique experience. In many countries, however, you will be faced with situations that are often difficult to photograph as well as to understand, not so much for technical aspects as light, etc. rather for your shyness, your modesty and your education. Do not be ashamed, take pictures not to boast with friends but to give voice to people, their history and their contradictions. India was a very difficult test field for me, I often found myself in situations at the top of human tragedy: amputated and very poor children, beautiful landscapes full of garbage. Take pictures to tell a story not to rant.
15 Buy insurance for you and your vehicle: "crazy adventurers yes, stupid no". Before leaving, take out an international health insurance that covers all possible circumstances, with emergency repatriation and first aid in private clinics. If you deem it necessary, you can also take a satellite tracking device with you, that can signal for help or emergency and that can save you in the worst circumstances. I have got Europassistance's "Multi-risk" health policy that also covers the bike (all the countries of the world excluding Afghanistan and very few others), and a "SPOT GEN" satellite device (https://tastetheworld.blog/ insurance-and-spot /). If you plan to travel in really deserted and desolate areas, the GPS tracker could really save your life, just think of a fall and consequent fracture of a limb, in the middle of the Dasht and lut desert in Iran, where temperatures reach 60°C in the summer. If you travel with very expensive equipment such as computers and photographic equipment, it is a good idea to include an insurance against theft. For more details on this matter check out this article in my blog. (link https://tastetheworld.blog/assicurazione-e-spot/)
Text and photos: Carlo Di Todaro