Dual Tue 26 February 2019
COUCHSURFING: WHAT IT IS AND WHY I CAN'T DO WITHOUT IT.
It's time for me to write about CS (short for couchsurfing); I've been wanting to do it for some timenow, but first needed to gather enough experience.
I want to make it clear from the start that up to now I used CS only when travelling and never hosted anyone in my home, which, by the way, I don't have for the time being!
For those of you who never heard of it, CS is a huge Social, created in 2003 by Casey Fenton and initially launched as a No-Profit project to put people willing to exchange "Hospitality" in contact.
TRAVELING THE WORLD THANKS TO CS.
In Pakistan, hosted by Sahid, a very, very wealthy lawyer! I spent a week there surrounded byprivate chefs, drivers and dinners at the golf club. Who would have expected it?!
It's the hospitality of the people that at the end of the day makes me feel at home even thousands of kilometers away, it's this hospitality that makes me feel a little less a foreigner, and it's always hospitality that enriches me with memories and anecdotes for each country I travel to.
Hospitality is culture, religion, customs and traditions, hospitality is feeling connected and getting to know each other, many times it's safety and shelter, it's the weakening of fear and preconceptions.
Hospitality is a big word full of meanings, a very subjective concept but at the same time indispensable in all my trips.
With CS you can jump headlong into this concept from both a Guest and Host's perspective, it allows you to find people willing to give you a bed, a sofa or a simple rug and pillow during your stays, or to help a traveler in the same way at your house, chatting and sharing something to eat.
The only things that are required are a profile full of information, some photos and nothing else, you are ready to "Surf".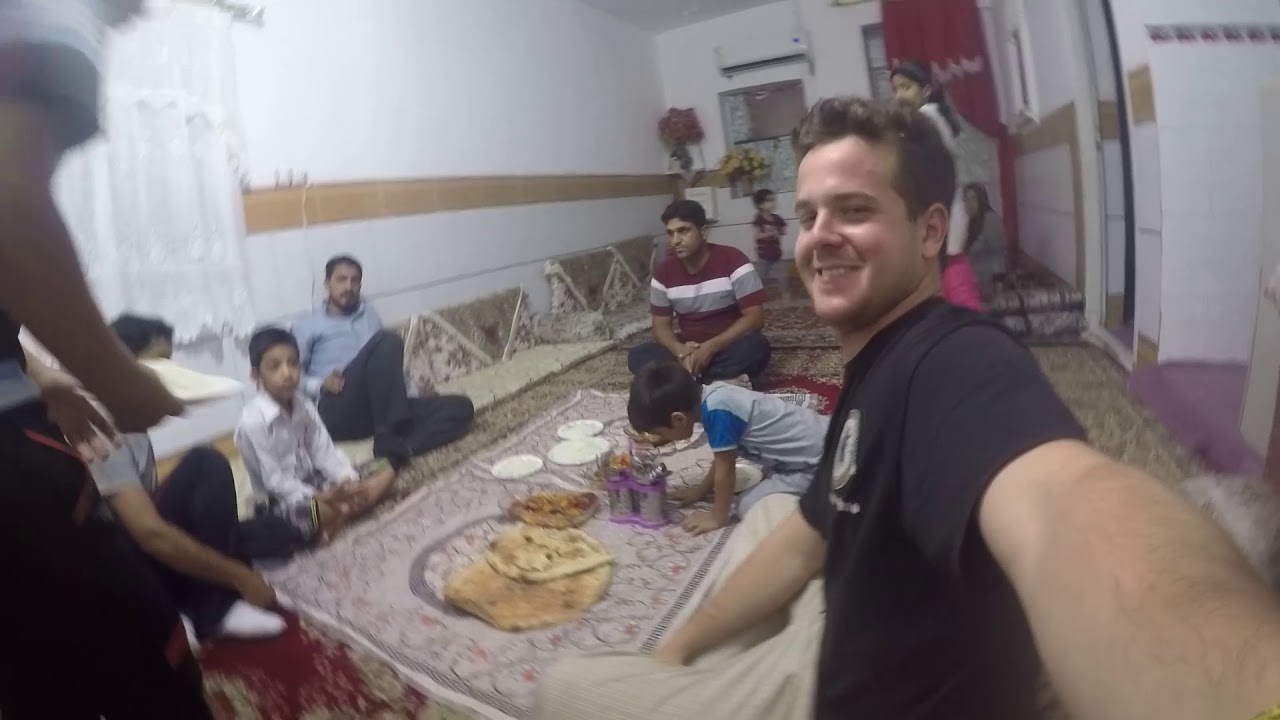 MY EXPERIENCE
In 11 months traveling solo on my motorcycle, I used it a lot, starting in Turkey and never stopping. While I'm writing this article, I'm Nino's guest, a Filipino who works and lives in Kuala Lumpur, there are 10 of us surfers in his house and we feel more and more a little big family.
CS has allowed me to save a lot of money, meet wonderful people, make friends that I will remember forever, learn a lot about local cultures, see places that only the locals know, try typical foods, learn to be a guest, asking for my own spaces and sharing them at the same time.
I also had my good dose of negative experiences that however reinforced my personality and the pleasure I get from using this platform ... Why? Because things can't always go "well" especially when it comes to entering the home of apparent strangers; CS is a platform that requires a good dose of trust in people and a strong sense of responsibility; we can say that unlike staying at aHotel a good dose of brains is involved, and often, tired and exhausted by the road or stubborn in not wanting to spend on expensive accommodations, I too lightly accepted "the hospitality" of people not really akin to me. All these experiences have always turned into amusing travel anecdotes that I never want to forget.
HOW IT WORKS
The concept of CS is very simple and is based on hospitality and the desire to get to know peopleand have experiences around the world and, if used during a trip, it also becomes an excellent and sound way to save a lot of money.
First of all, you have to create a profile, stating your interests, the things you like to do, yourfavorite music and so on, then you add some photos (fundamental), and if you intend to host travelers you will also need to give some information regarding the house and the accommodation.
After that, all that remains is to decide who to host or who to be a guest of and consequently to search for Hosts or Surfers in that specific place.
You can become a guest by writing to people individually (Max 10 per week), who appear in your search area (by location, city or country), carefully choosing those that most interest you or, what I recommend, writing a "public journey" i.e. posting that you are in that particular city and you arelooking for a "couch". It will be the Hosts that, by scrolling through a section of the site, will see your "public trip" and, depending to their preferences, will whether to host you or not. In this way you won't have the 10 "presentations" a week limit and you will reach a wider audience than bywriting to individual Hosts; the only "down" side to this last way is that you may not be able to choose according to your own preferences.
HANGOUT
CS is born as a Travel App and by fully using it you quickly understand why.
Whether you are traveling alone or in a couple/group, Cs can do the trick, giving you the possibility of getting in touch with Surfers/Travelers from all over the world.
In fact, in addition to giving you the opportunity of hosting or being hosted, Cs also provides "hangouts" between members.
Every day you can set a different type of Hangout in your profile, for example: "I'm up for a beer and food", "I want to walk around the city, visit museums" etc., and when activated this will become visible to all members and travelers in your area who can agree to have a beer with you or go to museums and so on.
I personally saved my New Year's Eve in Thailand; I had been in London a few days before and had a very strong jet lag and, to top it, my Host was working all night. Alone, at home, I activated a hangout and in a few minutes, I found myself having food, beer and fun with other travelers!
EVENTS
CS also shows you the "events" organized in the area you are in, greatly expanding the possibilities and the horizons that this App brings you in touch with.
Events can be created by both the Hosts and travelers and are visible to everyone. Some examples may be: "PoolParty with Barbecue, do you want to come?" - "Beer in the Pub ..." - "presentation dinner" - "roadtrip to ..." - "walking through the city between parks and museums" etc.
All you have to do is choose the one that interests you most and join the participants.
GROUPS
On Cs you can also find Job Opportunities! If you go to the Groups section, you can find many activities available in your area or in other places around the world. The "groups" search works through keywords, for example: "volunteer group", "Employer group in ...", "Workaway" etc. They work like facebook groups, everyone can post an offer or request.
I love CS, I will never stop using it on my current and future journeys, it is a very powerful weapon for me, a way (not a short-cut) that often allows me to enter the heart and the everyday life of people and the culture they are part of; it is an App that may seem simple but actually includessome of the greatest values and meanings of the "Journey" concept to its maximum power, such as the value of "sharing", of immersing oneself in the culture of the host country, of living and seeing the day-to-day life of natives, of the mutual exchange of information and knowledge.
CS: VERIFIED OR NOT?
The platform works very well without having to pay anything, but if you want to have the green tick (i.e. verified) you have to either pay 50 euros one-off or be an active member that both hostsand "surfs". Being "verified" also allows you to request stays without the 10 weekly requests limit.
I still don't have a verified profile because I have never hosted anyone.
Mom … if you are willing to host someone in our house let me know so I'll obtain the green tick!!
THE BEST EXPERIENCES OF MINE
But let's talk a bit about the facts and the experiences I had thanks to CS in these 11 months of solo traveling.
I started using it in Turkey, a quite large country of which I knew very little. I decided to try; at the beginning I didn't know what to expect as a Surfer, how I had to behave and if my first Host would leave me with a positive idea of this way of overnight staying.
First of all you should know that what you find on CS can very well be found outside the social network, in fact countless times I have been hosted by people I met for the first time on the street who offered me a "couch" in their home.
CS is a "Way" as mentioned above, it doesn't have to be a shortcut to make your trip more "real" or "immersive" in the local culture, turning everything into a mechanism aimed only at expectation. The good old romantic meeting on the roadside, in a bar or in various situations will always be more true and powerful in my opinion, but it is also rarer.
After two days with my first host in Izmir and happy with my experience I decided to expand my CS profile, add photos and information, and try to use it as much as possible in the months to come.
IRAN
Iran is certainly the country where CS can't be forgotten, it must be used at all costs, even if very often you will not need it ... in Iran most of the time you can meet people the old romantic way, i.e. along the way.
However, I remember very well when, still in Turkey, I decided to start a Public Journey on my profile saying that I would land in Iran very shortly and I would travel from North to South crossing all the major cities of the country. The next day my profile was clogged by more than 30 requests to stay from hosts scattered throughout the country.
Some requests even had a competitive egde, in the sense that they know very well that CS is used by many in Iran and therefore, to get the attention of the surfer, hosts write messages like "come to my house because I offer you a quad ride, my mother is the best cook in the country, I have a mattress (very rare in Iran, usually one sleeps on carpets!) while others don't etc .. ".
In Iran CS is wonderful, people are hungry for culture, want to meet you and want to be known, want to share their culture with you and explain it to the smallest detail, they want you to eat well and to take you to the most beautiful places.
They become euphoric when they see that some foreigners overcome the fears generated by mass media and decide to visit their country. They will then strive to prove that everything you knew about Iran before couldn't be more wrong, and they will be delighted to see you slowly changing your mind.
I actually had my most beautiful experiences in this country, and I will never forget my friend Ahmad of Zahedan, the last city before the Pakistani border.
He hosted me for about 2 weeks in his beautiful house during the last days of the "Islamic Ramazan", it was in that house that I faced the expired Pakistani visa problem (I had to go back to Tehran by train), it was with him that I discovered the strong differences between North Iran and South Iran, Baluchistan, stories about Pakistan and Taliban, the truths that no one ever tells you but that come out without you even noticing when you actually see.
He hosted me in his large living room covered with beautiful Persian rugs without any furniture or ornaments, just a small TV always turned off on a glass table.
Every day I woke up at 5-6 in the morning to have breakfast with him before the sun came up (Ramazan's law), together we attended some festivals and prayers and whenever I needed something, he always bent backwards to be able to give it to me. He bought me a Pakistani Sim card, he paid for my train ticket to Tehran, every day his wife cooked lunches and dinners worthy of a king and his little girl Ayeh loved to play hide-and-seek with me. Together we also went to the Eid al Fitr prayer, the last day of Ramazan, dressed in typical Baluchi, so as not to be constantly surrounded by locals interested in knowing where I came from and why I was in Zahedan.
What memories! I went completely unnoticed in the mosque, so much so that I felt like a truelocal, people greeted me in Farsi-Pashtu and I answered in the same language and no one noticed me! A truly complete and unforgettable immersion.
This surely was the most beautiful experience I ever lived thanks to CS. (by the way Ahemd didn't have CS, but I met him through another guy who did, Alhi Arab, with whom I was in contact).
Well, my article on CouchSurfing ends here, I hope I raised the desire of trying it in you or, if you already use it, of continuing to do it!
As mentioned above you will find here below the link to my profile, where you can read some references from the people who hosted me and don't forget to send me a friend request!
https://www.couchsurfing.com/people/cookintreavel
Text and photos: Carlo Di Todaro - Taste the world