Dual Wed 01 January 2020
OFF-ROAD ADVENTURES: what to bring with us and how to carry it on the bike? 
Whenever you leave for a long motorcycle trip, far from your home or not but in remote and off-road locations, the journey begins much earlier with the route design and with the preparation of the bike that will have to be set up and loaded with everything you need for the trip.
If the journey is in off-road and without means of support as it happened to us along the Balkan section of the TET, we are forced to not forget anything in order to avoid surprises, and the simplest way is to draw up a list, like a reliable vade mecum of the material to take with us from workshop and from the wardrobe.
With this Pages we would like to suggest you a list of the material used during our last trip in the Balkans (link) from which you can get inspiration to integrate your checklist of adventure preparation in far lands or, why not, also in around your garden.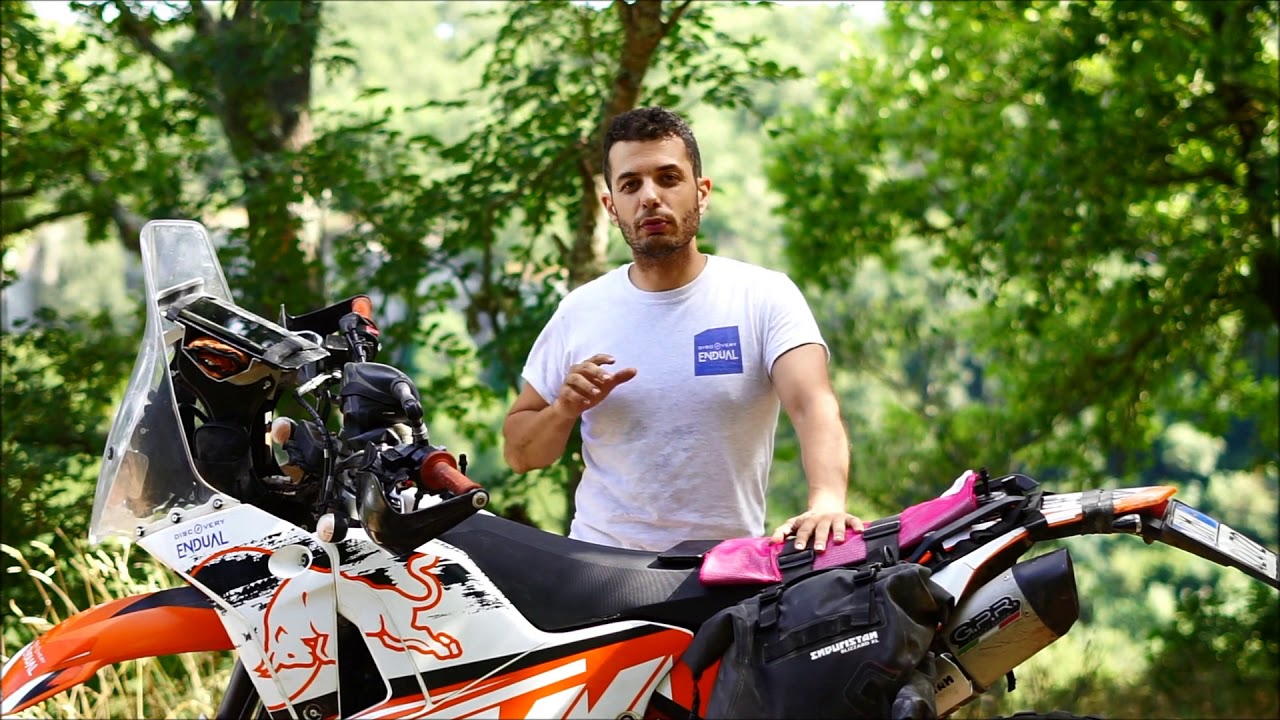 Personal Material:
beauty case for personal hygiene complete with Fissan paste (or similar) for pain due to rubbing or sores
small personal pharmacy complete with anti-diarrheal, lactic ferments, antipyretics, painkillers and suture patches.
It can be very comfortable to have ear plugs in case of overnight stays in hostels or with "noisy" companions
sleeping bag: if you are going to places where hygiene is just an idea it can be very convenient
pants and fleece to change at night
sneakers and slippers
cycling shorts
rain suit and handlebar mitts if you go to particularly rainy places
mosquito repellent
camera and / or gopro complete with additional memory and battery charger
cellular charge
power banker
passport, health card
list of useful numbers of the country to cross
frontal lamp
Material for the bike
motorcycle documents and spare key
command ropes and spare levers
Spark pluk
drive chain repair kit
material to repair punctures (sockets and spanners for disassembling the wheel, 2 tire straps of 20cm 1 of 30cm, spare chamber and patches, tank and pump for inflation)
kit of sockets and spanners to unmount the bike (for sure 10, 13,15 open and tube type, screwdriver and allen key set)
pliers (small and long nose, Tongue-and-groove-plier)
multitool knife
clamps of various sizes
electric wire, fuses, mixed fast-on, insulating tape, spare bulbs and battery cables
bi-component paste / liquid metal and American fabric tape
WD40 chain oil and min 0.5kg of engine oil.
wire
A pipe two meters long to move the gasoline
cutters
mixed screws
straps for binding, mixed elastic, and rope for motorbike recovery
fuel pump and spare injector (if you travel in really remote places and have an injection motorcycle they can save the trip). During our trip in the Balkans we used Guglatech gasoline filters, because prevention is better than cure and in places with poor quality gasoline, it is an expense that can make the difference between making the holiday a disaster or returning with a smile.
Another extremely delicate subject is how to load the bike!
It is necessary to have with reliable bags really fixed to the bike, the money for a good bag is absolutely repaid by the avoided troubles.
It is important to load the weight in a low and central position without trouble for driving, but It is also important to balance it between the front and rear of the bike.
Take off for an adventure trip means loading our vehicle with 20-30kg that if placed in a single point can change a lot the behavior of the bike.
Than take care to divide as much as possible the material for the bike (generally dirty) from the personal one, take great attention to liquids and oils, closing them in waterproof bags and, if possible, partitioning them on more containers, so that in case of failure of one of It you do not lose all the liquid and do not flood the bags.
The small parts and the frequently used material (documents, camera or similar) should be placed in the front of the bike so that they can be used comfortably during a quick stop, so a tank bag is very comfortable but It should not be too big in order to don't give problems in off-road driving.
In case of hot climates, it is good to find the way to fix a bottle holder if you do not use the camel bag in the front of the motorbike.
Then remember to adjust the suspension preload (especially of the rear) to get your bike back into the correct position once it is loaded,
So, ones you follow your checklist you are ready to leave, di you thought for where?
As always, what is written above is the result of an experience and is not the absolute truth, therefore always think with your mind, if you realize that something is missing or you would do an optimization do it, and tell us!
Text and photos: Dario Lupini