Enduro Tue 23 January 2018
Kyrgyzstan between Mongolia and China
Kyrgyzstan! Have you ever heard of such a country before? I did not, at least till the day when Dmitri sent me a message on Internet and invited me over for an Enduro Tour in this country. I was very excited but I had my doubts because I knew nothing about that country. We kept communicating with Dmitri and he kept sending me information and photos of his beautiful country, his bikes, guesthouses, etc. After almost five months of sending emails back and forth we finally agreed to meet in Copenhagen and get to know each other personally. Dmitri turned out to be a nice Russian guy passionate about Enduro riding. After a meeting with him I felt completely reassured and knew that I was going to ride a KTM-690 in Kyrgyzstan soon.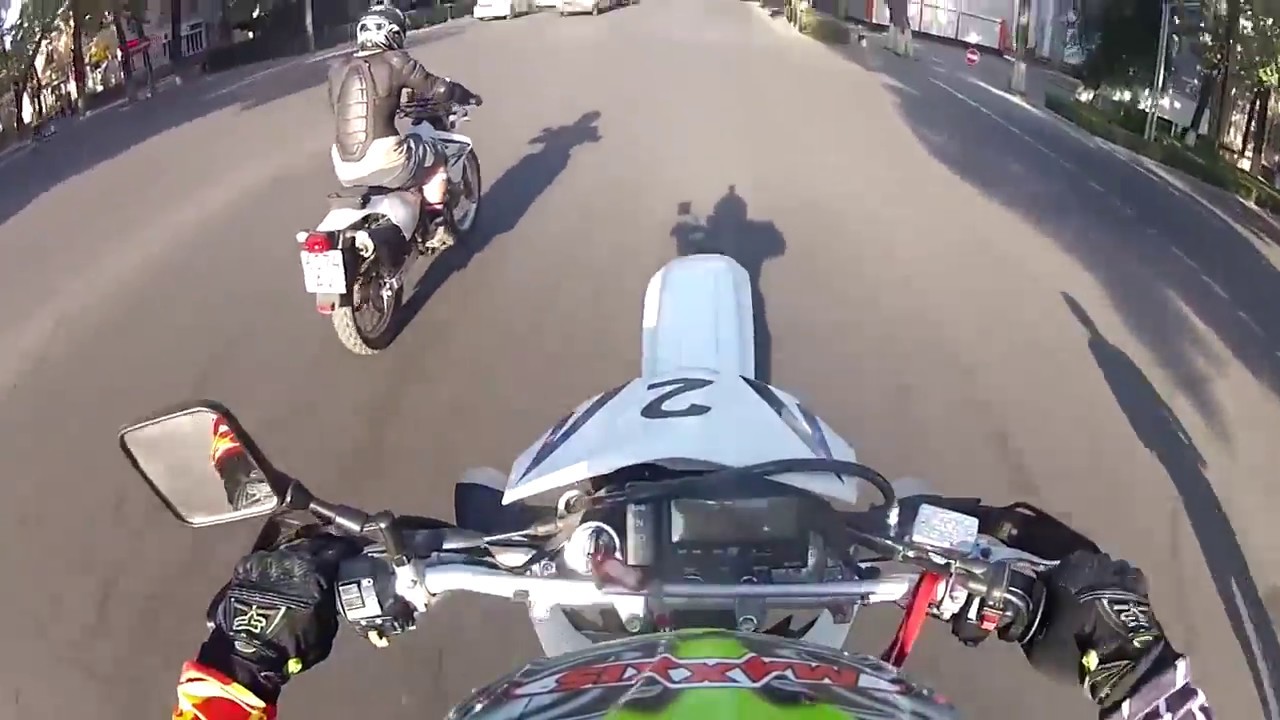 In the end of June five of us (three Swedes and two Americans) finally landed in the International Airport Manas not far from Bishkek- the capital of the Kyrgyz Republic. Dmitri picked us up and took us to a nice hotel not far from the mountains. When we got there five KTM-690 bikes were waiting for us in the courtyard of the hotel. After breakfast and some rest we put our gear on, got on our bikes and followed our guide Artiom. The first part of the day we were riding through Kyrgyz villages and enjoying the view of Kyrgyz Ala-Too Range with snow-capped peaks of 5000 meters. Then the villages ended and we followed a road though a gorge with a river and mountains on both sides. It was lunch time, so we stopped for some sandwiches, fresh vegetables and fruit which Dmitri kindly offered to us. After lunch we continued our ride through a long tunnel to the top of Too-Ashu Pass (3180m) from where we could enjoy a breathtaking view of Suusamyr Valley.
By the evening we were down in the valley, stopping for a night in a nice lodge. After a plentiful dinner I went to bed and slept like a rock. The next morning after breakfast we were on the bikes heading to our next destination- a high altitude Son-Kul Lake. The dirt road that we took passed through wheat and clover fields of the immense Suusamyr Valley and a very scenic Kokomeren River Gorge with reds cliffs. After lunch in the village of Chaek we continued our ride to Son-Kul Lake located at the altitude of 3016 meters and used by local people as a summer pasture. After crossing Kara-Keche Pass (3400m) we finally got to our camp where we met some other bikers who were travelling through Central Asia to Mongolia. The weather changed, it started to hail. We found our refuge in a yurt- a traditional dwelling of Kyrgyz nomads.
After a peaceful night in a yurt we left the camp and followed a dirt road around the lake to Terskei-Ashu Pass (3300m) and the town of Naryn where we had a nice dinner with local specialties like manty, lagman, green tea and round bread "lepeshka/focaccia". Everything was very delicious. After a good night's sleep we were back on the road. Today we had a long and challenging day of riding and a majestic Tosor Pass (3900m) to cross ahead of us. In the beginning we were riding through the villages and then the road turned into a gorge and we had to follow a rocky trail just alongside the scenic canyon covered with fir-trees. The scenery changed again and now we were rolling in the mountain valley with yurts of Kyrgyz herders and herds of horses, sheep and yaks grazing peacefully on lush-green pastures. The road gradually became worse and worse, with lots of rocks, debris and rivers that we had to cross. Finally we were on top of the pass surrounded by glaciers. What a view! It was windy and chilly and we started the descent down to the shore of famous Issyk-Kul Lake also called the Hot Lake. By the evening we made it to the hotel in the village of Kaji-Say where we were met by our friendly host-Natalia. The next day we spent relaxing, riding on the shore of the lake, exploring canyons and deserted soviet uranium mines. On our final day we rode our bikes on a very scenic road along the southern shore of the lake and Boom Canyon back to Bishkek.
Coming to the end of this story, I must say that we spent six amazing days in Kyrgyzstan and discovered another exciting destination for all Enduro lovers!
Photos and texts: Johannes Kriisa
For more info :
Kalinyuk Dmitry
Sunny Tour Ltd.
E-mail: sunnytourasia@gmail.com-sunnytourasia@gmail.com