Technique and elaborations Tue 25 December 2018
Is better the Adventouring or Discovering?
Hi everybody! Today we are going to talk about two motorcycle disciplines the Federation added in 2016, to include under its aegis even those who, not being part of any other discipline, would tell friends asking what they would do on Sundays sentences as "I'm going off-roading with my beast"!
Everybody knows what endurance, cross, trial or rally are because there are renown championships and federations that have been describing these disciplines giving them their names.
In 2016, the FMI (Italian Motorcycle Federation) coined the words Adventouring and Discovering to described who isn't a pure endurance nor a pure touring rider. It was about time, because to have a name and be recognized isn't only a formal or bureaucratic thing, it means having an identity and being able to organize events immediately identifiable just by the name, which is no small thing!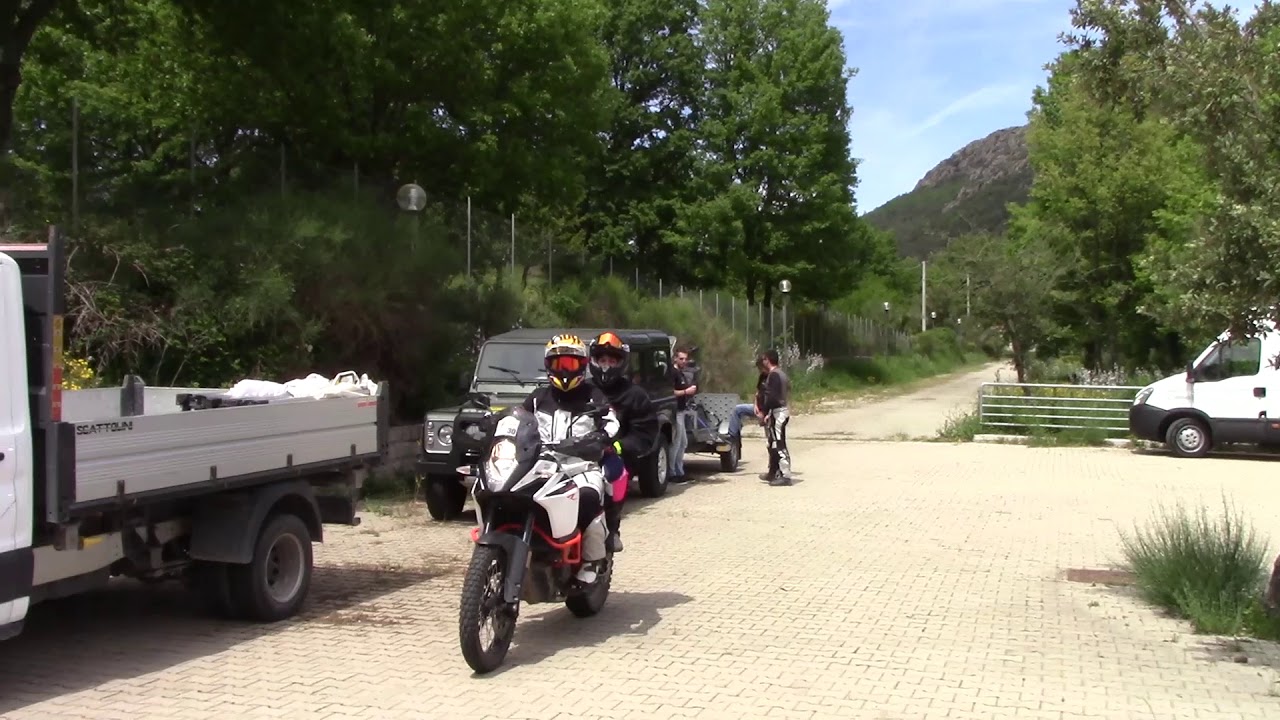 The process was certainly accelerated by the market that in these last years greatly rewarded this motorcycle segment and fans of the genre can only be happy of this achievement.
Let's take a closer look to these two disciplines that are two different ways of riding off-road with motorcycles with a minimum weight of 150 kg and not against the clock, and this is the reason why they are placed under the "tourism" events of the FMI.
No timer - no placement, the real objective of these events is to bring participants closer to the cultural, environmental and historical heritage of the places visited, raising environmental awareness while living an adventure at the discovery of our countries.
The organizer can also plan night on- and off-road riding sections since the goal is to send the participants home not with a trophy but full of emotions. Having this in mind, the itinerary must not be marked as in endurance but must rely on road books or GPS, to add a bit of adventure, must cover at least 160 km/day and have a minimum duration of two days.
The main difference between Discovering and Adventouring is the percentage of paved road which must be at least 70% of the itinerary length or of journey times for Discovering, and maximum 30% for Adventouring, the discipline more dedicated to off-road of the two.
At last, events that originated more than ten years ago are acknowledged, names with a heritage or very well-structured organizations as the Hardalpitour or the Transitalia - the founders of which are Corrado Capra and Mirco Urbinati respectively - can finally see their excellent job recognized.
A calendar of events has been created following the Federation's acknowledgment: a total of 20 Adventouring and 9 Discovering events have been scheduled in Italy, in different places and with different characteristics, but all compliant with the principles and rules we described above.
Follow them and we will probably meet along the road … and if you can't, stay tuned and we will tell you the outcome of each event!
Text: Dario Lupini
Photos: Discovery Endual Collection