Test and previews Mon 04 September 2017
BETA RR 430 MY 2018
For this first real test of an Enduro motorbike, we focused on a BETA RR 430 MY 2018 since, besides being the project that has seen the greatest developments, it still remains one of the engine sizes most appreciated by riders.
The location chosen for the test is situated in the heart of Umbria, more exactly at the country house Santa Felicità di Paterna, near Città di Castello, an ideal place for the motorcyclist.
As well as the first class reception, visitors can taste typical local specialities, but above all, they find themselves immersed in the Apennines where the off-road rider can put himself to the test on a myriad of dirt tracks, while those that prefer leaning into bends can test themselves on the surrounding series of mountain passes that connect the inland with the Adriatic, among the most beautiful in Italy.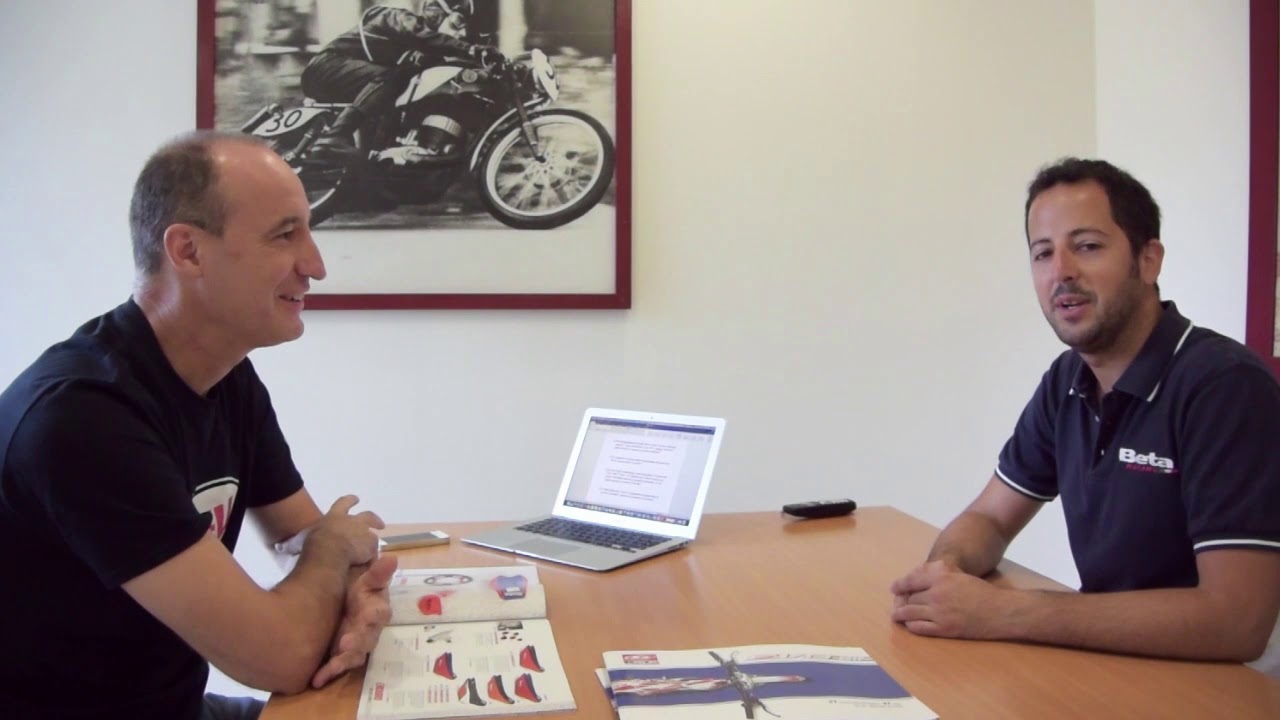 The Beta 430, with the renewed plastics and the redesigned graphics, differs from its progenitor for the completely restyled rear end following the layout of the X-Trainer model and by doing so, giving it a very slim, streamlined look.
But is it really true that dark colours are slimming and white is fattening?
Did the Beta engineers want to disprove this assertion? Or is it the exception that proves the rule?
Objectively, the new colouring of the plastics, the new graphics and the redesigning of the rear fender create a much more streamlined look, but in reality there are other more important modifications that effectively reduce the weight by 5.3 Kg compared to the previous models.
But where did they intervene to obtain such a surprising reduction in weight?
The success obtained last year with the model Enduro class E3 and constructors, together with the top riders Alex Salvini and Steve Holcombe were instrumental in determining how and where to intervene in realizing the new project.
Important changes have been made to the front part of the chassis, the project has made it much lighter; an increased stiffening has been obtained regarding both torsion, with +25% compared to the 2017 model, and flexion where the instrument showed + 10%, which is all to the advantage of ease and precision of driving.
The fork, with a modified setting, improves the slide action thanks to the use of sleeves made with lighter and relatively more rigid material, thanks also to the development and the synergy with the firm Sachs that has been looking after and equipping the motorbikes of the company in Rignano sull'Arno for years.
Many excellent interventions on the motor that include the fitting of a new clutch more compact and lighter but, at the same time, designed to ensure a greater modulability and precision in all conditions of use. This overhaul has allowed the adoption of a smaller clutch cover with a more pleasing look. After years of experience without having encountered particular inconvenience, R&D has definitively given the OK to do away with the now obsolete double start, relying solely on the electric starter, a decision that has resulted in a remarkable drop in engine weight. As a result, the choice has fallen on a LI-ion battery with reduced weight and greater power, concealed inside the new filter box, also designed to reduce weight and bulkiness. The muffler, improved on the inside to increase performance at low revs, has been completely redesigned, which has given it a more tapered look.
These are the interventions that have contributed to the overall streamlining; in particular, it is important to note the evolution that has led to a reduction in engine weight of 7.5Kg. Still on the theme of engines, for the first time, the double injector has been adopted, (FIG.1)
a great step forward which allows us to have a dedicated map for this displacement size and therefore, a more linear power delivery, an increase in performance at all engine speeds and lower fuel consumption.
Other features introduced in the whole range are the new gears designed to perfect the gear shift and the precision of the transmission, the fitting of Tagasako rims with a black finish and a revised protection on the muffler to guarantee more safeguard against accidental burns.
How does it go?
Sitting on the seat, even without moving, I am immediately aware of the great work done to accentuate the agile performance of this motorbike. I have it held between my legs, and in the inevitable movements to facilitate the posing for photographs, I instinctively compare it to a 300 2t for the similarity of the dimensions.
I have always appreciated this displacement size in the Beta range, but this time a perfect feeling was created, in such a way that made it fascinating to discover how much optimisation work has been done in this project.
In spite of the fact that the double injector has made this motor even more brilliant, it has gained in usability at low rpm, to the extent that, in some technical passages, it was more profitable and enjoyable to drive exploiting its traction abilities, rather than trying out acceleration. The adrenalin increases as soon as the spaces widen out; twisting the throttle grip decisively, the motor revs up and unleashes all its power suddenly and progressively. Insisting on the driving, you can enjoy the aptitude for elasticity of this motor that hardly ever puts you in difficulty. Be careful though not to give it too much gas, it is after all, an engine size to be reckoned with and excessive exuberance is not always pardoned.
The engine brake is noticeable, which however is not annoying; in fact, it can prove to be a help on certain descents. The terrain on which we carried out the test was completely dry. For that reason we used mainly the standard map, even if on the few occasions I made use of the "deviation", I was not able to appreciate any substantial differences made by that electronic aid that would otherwisebe useful in the case of rain or heavy terrain.
The suspension department, personalized with the new settings and the new chassis, has been greatly improved and the bike has gained in traction and stability. Perhaps the fork is too soft for that small percentage of riders who physically exploit the full potential of this motor; all the others will enjoy passing the obstacles without putting their forearms in difficulty.
The technical evolution that this RR 430 2018 has benefited from confirms the proverbial reliability of the Beta models and, at the same time, increases the feeling and the ease of driving.
Beta, in the last few years, has grown exponentially to the point of earning for itself a large slice of the off-road, licence-plated world market. This further evolution is undoubtedly fruit of a well-planned vision and of the shrewdness by continuing to offer this motorbike at an attractive price still unchanged with respect to the previous version.
List price: €9,340

Test and tester: Pietro Bartolomei
(in the video) interview with Giacomo Caliterna responsible for Marketing and Communication Beta