Test and previews Thu 25 April 2019
BMW R nineT Urban G/S - Reach your destination
It's a beautiful Sunday in March almost spring when I have the opportunity of testing the BMW R nine T Urban G/S.

A splendid on-road enduro bike, with a vintage touch.
As I look at it, I notice its various details, the slender but very comfortably padded seat, the short tail its R80 style coloring. The headlight is the first thing that strikes me: big, round, with the BMW logo stamped inside. Wide handlebars that immediately give you the impression of a good ridingsetup (with the comfort of heated grips when needed), a high fender and wire spoke wheels, 19" inthe front 19 "and 17" in the back. The dashboard technology doesn't stand out, it's very minimal and basic but still well made for the bike style BMW wanted to create by revisiting the legendary R80G/S.
The bike tested is standardly equipped as it comes out from the German factory, it can be customized to make it truly unique, relying on the countless original customizations that BMW Motorrad offers.
The stately boxer engine immediately catches the eye for the cylinder heads protruding from the sides, a distinctive feature of Beemers. I straddle it very easily, the seat is comfortable, and the riding position is erect and comfortable, the legs wrap the tank well. I turn on this 1200 cc and immediately hear a full sound, almost hoarse at minimum, but as soon as I open the gas, I feel thedetermination of its 110 hp.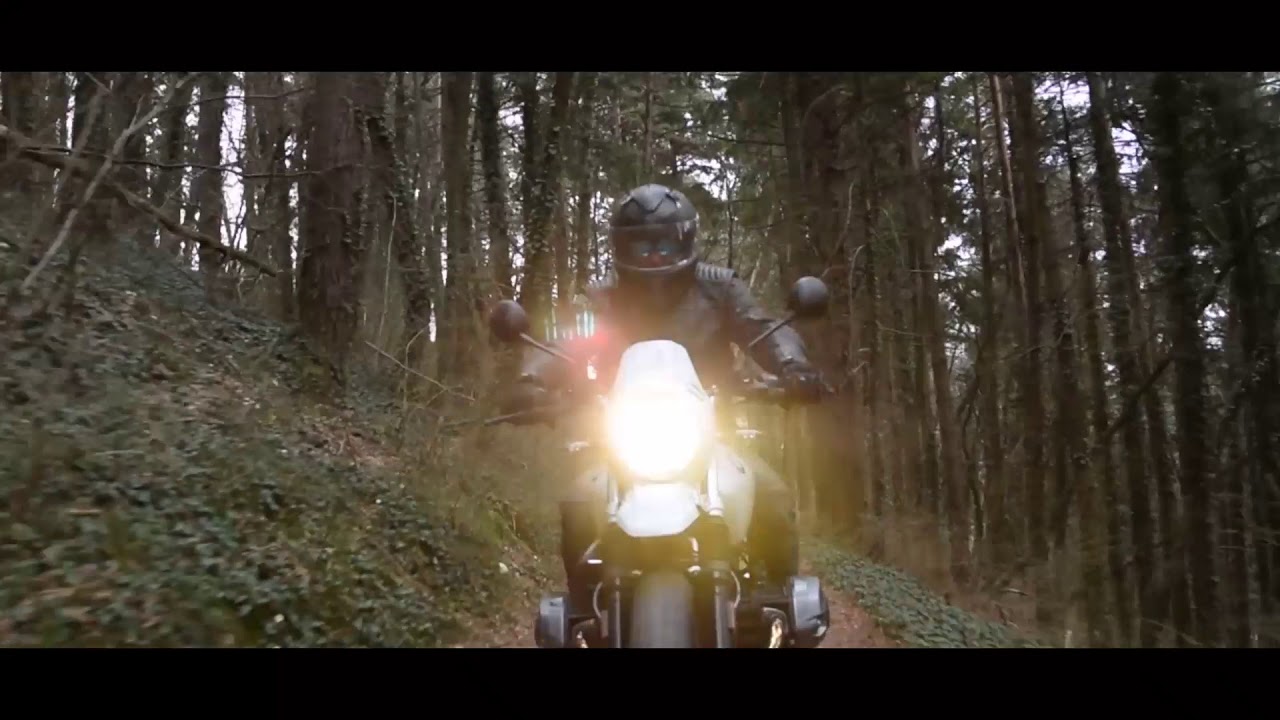 On blacktop
I shift to first gear and off I am, accompanied by this splendid full-bodied roar. I immediately notice its maneuverability and movement fluidity and the splendid delivery of the engine as I exit the curves still leaning. Initially the transmission feels slightly hard but then, as it warms up it becomesvery smooth and precise. The fairing has more an aesthetic than an air blocking function and is consistent with the style of this BMW from the 80s. As I ride the vibrations are there, certainly due to the knobby tires, but in the end they are moderate. Double-disc front brakes with four-piston calipers with ABS guarantee precise braking, cushioned by the typical telescopic fork, a bit stiff in potholes, sturdy when it comes to leaning, while the Paralever with central shock absorber equips the rear.
On dirt-road
It is not as maneuverable off-road, in fact "URBAN" in the specific name is not designed to be a true enduro. The slightly raised handlebar does not help standing up, while sitting in a flat track style proves pleasant and engaging thanks to its low center of gravity. However, always watch out for potholes and especially jumps since the forks easily bottoms out causing the sump guard to touch the ground. On the classic dirt-roads on the other hand, by playing with gas and using its powerful engine, with knobby tires helping with stability, I find it very comfortable.