Test and previews Tue 09 April 2019
Ducati Scrambler Desert Sled - "The fun bike"
Beautiful! The alternative way to experience Ducati's off road. At first it looks inconspicuous, a seemingly standard two-wheeler, but with alternative design solutions and a certain scenic impact.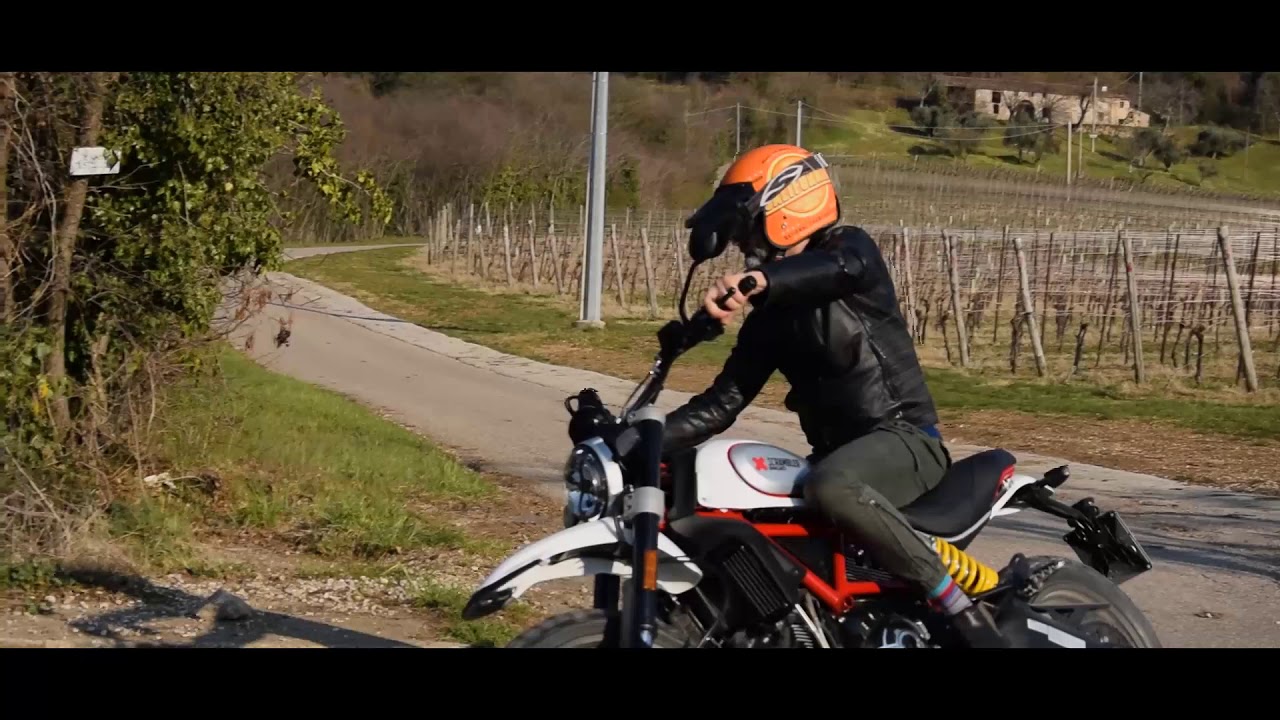 Appearance
I like the new red frame next to the tank line, the shapely saddle and the swingarm curved on one side to make room for the two mufflers and straight on the other where the side monoshock is located.
As I straddle it, I'm at ease, a soft seat, a handlebar that recalls the 70s cross style, all controlswithin reach. Riding standing up is comfortable but if you are not very tall and ride in the sitting position, the handlebars position won't be so comfortable.
It's slightly uncomfortable to reach the ground with the left leg due to the mono which I think is a bittoo exposed.
On the road
Voted for off-road use, I found it a bit soft riding on blacktop. A considerable ground clearancepaired with suspensions with a generous travel guarantee safe and fun riding. The long swingarm, allows power to be released without losing traction and certainly helped by knobby tires made for the purpose.
Braking is good and effective supported by a 330 mm 4-piston front disc with radial connection.
I really liked the engine, the 800 cc 73 hp twin-cylinder engine, is docile, and gas can be well dosed even on rough terrain. If you accelerate at low speed with a high gear, it doesn't pipe-bangand goes up quickly.
The sprint is good, and you can insist with the same gear, without suffering.
I loved the Desert Sled, especially off road. Scrambler style with light vintage touch, paired with soft lines and the most modern material technology. Motorcycle that offers fun even to the less experienced riders and allows for emotion-laden journeys without using conventional roads.
One word/sentence for the bike
Amusing
Text: Luca Sauro
Tester: Corso Paolo
Photos and Video: Alessia De Togni, Nicolas Conti