Test and previews Thu 09 November 2017
MV Augusta "Turismo Veloce" the right mix between naked and tourer
I was perplexed when I approached this test, I had many questions to answer but I was also very curios, first of all because the possibility of driving an MV Augusta does not happen every day and then because I read everything and its opposite on this model so much so as to not know what to think; therefore, I reset my mind and started driving. The first impression was positive even if the bike's footprint is more consistent with a naked bike than a tourer. Its ergonomics are perfect: I am 1.8 m tall for 90kg, and it accommodated me perfectly, fitting like a glove. I thought the seat would be hard and uncomfortable but instead it's excellent, well-shaped and looks pretty good. The entire motorcycle is a looker because MV's designers did an incredible job with every detail and since Ilove details, I had a lot to look at. I noticed excellent materials and assembly; you can tell it is handmade because every detail can be easily accessed and the mechanically skilled will find it simple to dissemble. I want to emphasize this point because nowadays many bikes lost this "easiness" of intervention for users. They are no longer as easy and have disassembly complications sometimes superfluous if not for style reasons only, and even if the Turismo Veloce is full of style and design it nevertheless remains a motorcycle easy to understand. Talking about visual satisfaction, how not to mention the monolithic sub-frame that could have been a tubular frame, but which instead is made of cast aluminum, while the frame and the engine, originating from the Brutale, have been suitably adapted for touring use. It is easy to say "hand-guards", look at them carefully, in the Turismo Veloce they are not as trivial because every detail of the motorcycle is exclusive.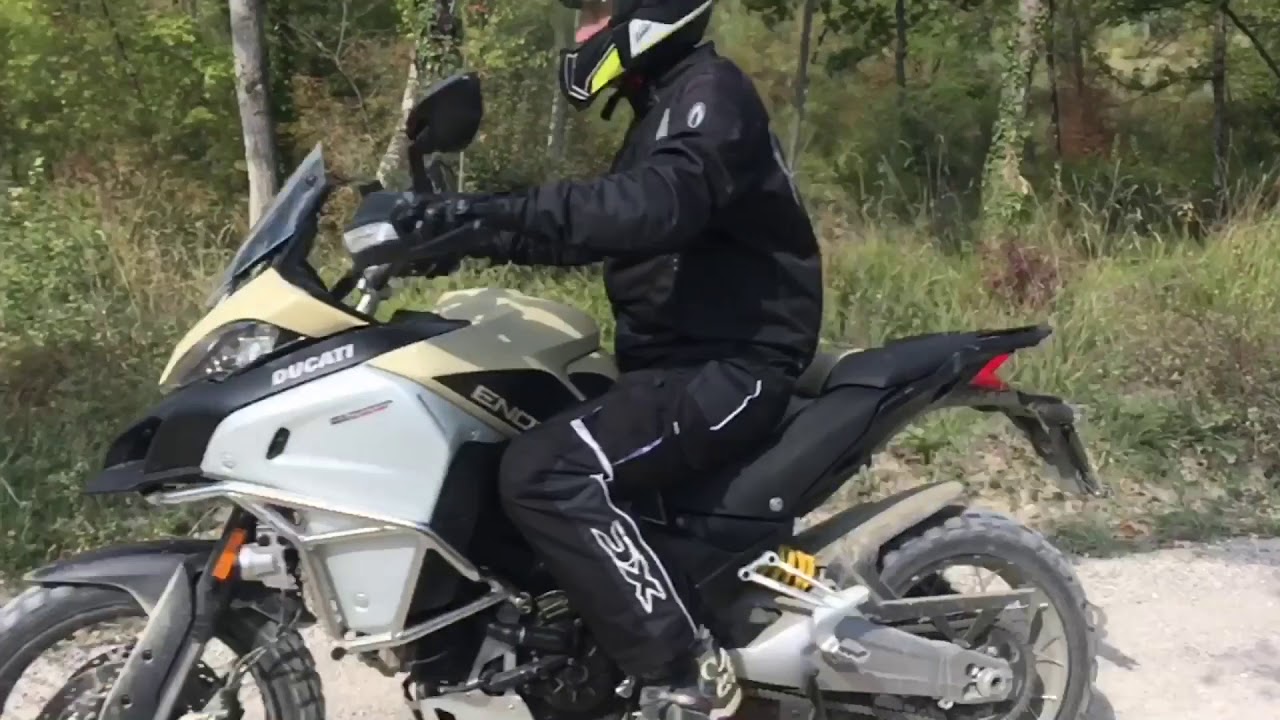 I start the engine of the Turismo Veloce and that nice raucous racing bike sound hits me; I had the pleasure of riding the F3 800 on a race track and the sound of the Turismo Veloce is exactly the same, a pure delight, and shifting gears with the electronic transmission, almost to the limiter, made me long to be on the racetrack again. I toured the central regions of Italy during a weekend in October, with and without passenger, under the sun and under the rain, for close to 500 km; I would have ridden even longer because the bike does not tire you thanks to the smooth and gradual progression that only a well-tuned three-cylinder can offer. I did not find the defects in electronics and all the other urban legends that circulate on this model. Electronics have always been up to the task, non-invasive but set for safe fun, and on wet ground I really appreciated it since it synchronized the engine with my right hand. The windshield aerodynamic protection is passable, you can find better, it's true, but I felt neither pressure nor strange vortexes around the helmet. Maybe the passenger would have preferred a larger seat and a greater seat-footrest distance, but the grab bar position is just right. I loved the bike aerodynamics, including the study of flows. The Turismo Veloce with its wedge-like shape is not only aesthetics, the fairing gives good protection, and it is very stable and has no vortex at high speed; the version I tested had side bags supplied as standard. How many tourer bikes with bags will not start to weave over 130 km/h? The Turismo Veloce with side bags, at speeds higher than those permitted by traffic laws, did not weave, not even slightly, which means that it is well designed and deserves the Veloce "fast" suffix in its name.
I did not like the dashboard: graphics are too chichi which made them difficult to read, but once you get it, the data are all there and setting the suspensions, engine maps and computer trip becomes easy, the backlighting effective even with strong sun glare. The front LED light, cult object for designers, is not as efficient as its aesthetics; I found its beam to be sub dimensioned, in tunnels I often checked if it was on, but if it is homologated it means that it is OK, maybe I am too demanding.
All in all, the Turismo Veloce is an excellent product, made in Italy and exclusive, its price may be considered as high at first, I can already hear people saying "for the same price I can buy a tourer with more horsepower!" or "there are cheaper tourers on the market!", etc. but with the Turismo Veloce you have a motorcycle unlike any other, size and drivability are unique, aesthetics are spectacular, it doesn't go unnoticed, and racing sensations are granted. Maybe its fuel consumption is a bit high, but you can't feed racehorses sparingly.
Text-Video and tester: Luca Pucci