Test and previews Tue 30 July 2019
Triumph Tiger 800 XRT - "It lacks for nothing"
That's right, the Triumph Tiger 800 has everything to be a great bike! Latest generation safety equipment, riding comfort and high-level dashboard, with the traditional three-cylinder engine, that offers safety and excitement; we have a motorcycle that ranks among the leaders in its league.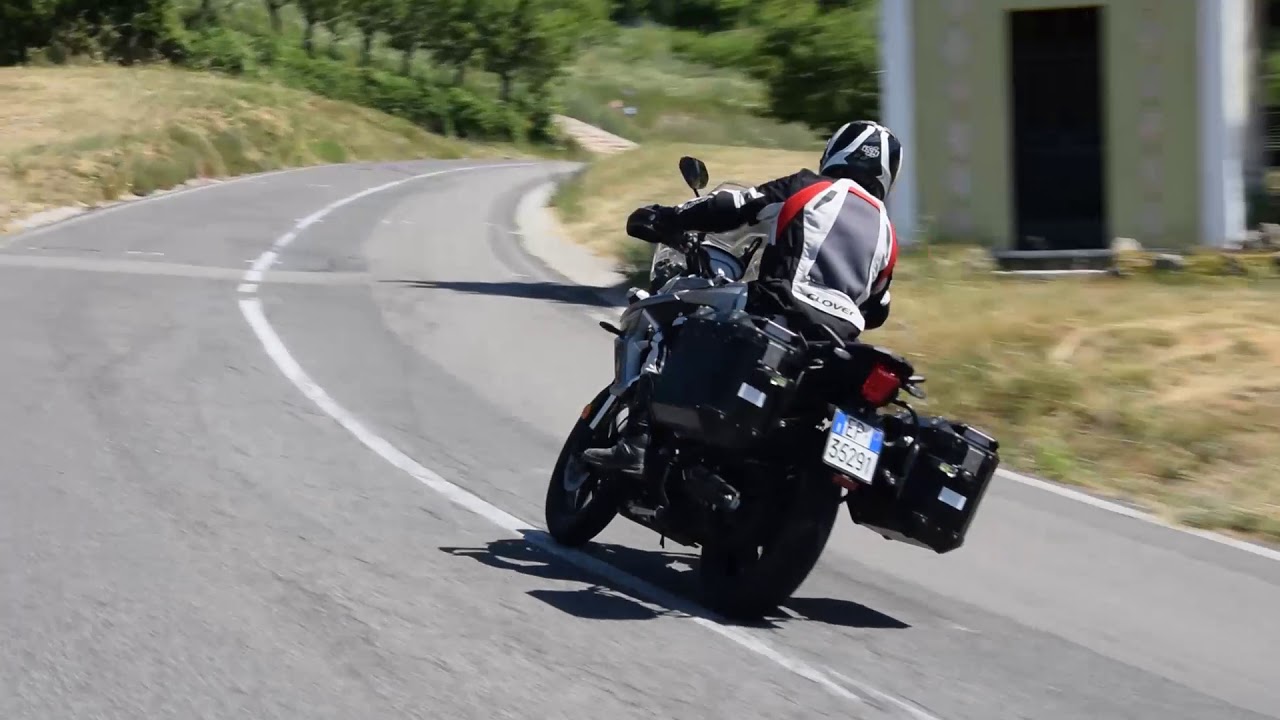 The generous 'full led' lighting emphasizes the character of the bike. A fairly large and adjustable windshield offers good protection against wind and bad weather, the side mirrors imprinted with the English brand stand out. Nice dashboard with TFT technology and lighted switch blocks.
Its personality is highlighted by the new ducts and the wide saddle very comfortable even for biggerriders, where also the passenger finds a comfy and safe place, also thanks to the two large handles.
Well balanced ergonomics of the frame and the engine.
We didn't like the gearshift and rear brake levers made of pressed iron.

Beautifully comfortable to climb on, it feels familiar, the controls are all within reach, clearly visible even when dark; added value to the saddle and hand grips which can be heated by pressing a well-integrated and functional button.
The "short" first gear is worth noting since it's very useful on off-road, uphill starts and when the bike is loaded.
The three-cylinder 95hp engine calls for the gears very quickly when upshifting and then you realize you are in 6th gear at low speed, and have no difficulty maintaining it. Generous, a beautiful torqueand a good sprint allow you to insist in a gear without having to shift. The noise is the typical one of a the three-cylinder engine, it starts with a hiss until it is exalted to the maximum when sporty riding. When cornering it instinctively enters and stays along the line you chose, perhaps the footrests are a little low, since you scratch your shoes. The suspensions hold up even when fully loaded, being supported by an adjustable Showa.
Brembo caliper brakes have a good bite and even if stressed for a long time, do not lose precision.
There is a mapping for every type of riding, traction control and with the excludable ABS riding off-road becomes even more effective.

The reliability of this brand, that makes passion its emblem, is well known. It is clear from its behavior on the road and how it handles that this bike isn't born by chance but emanates emotions and solidity. You meet someone who asks you what vehicle you are using, and Triumph is the answer for adventure bikes.
The English-bike you expect
Tester: Silvano Conti
Text: Luca Sauro
Photos: Nicolas Conti